For anybody who is serious about charcoal drawing, it would be remiss not to make at least a brief mention about nitram charcoal; a choice product used a great deal by the ateliers and art academies. Nitram (which incidentally, is Martin spelt backwards) does not create as much dust as willow charcoal and produces richer darks that are easy to erase and manipulate.
It is a slightly specialist form of charcoal that is harder to obtain, but thanks to the Internet, it is still easy to source. Jerzy Niedojadlo has kept the tradition alive over in Canada, by continuing the business (which sadly came to an end here in France), and the charcoal can be purchased online, available in three levels of hardness.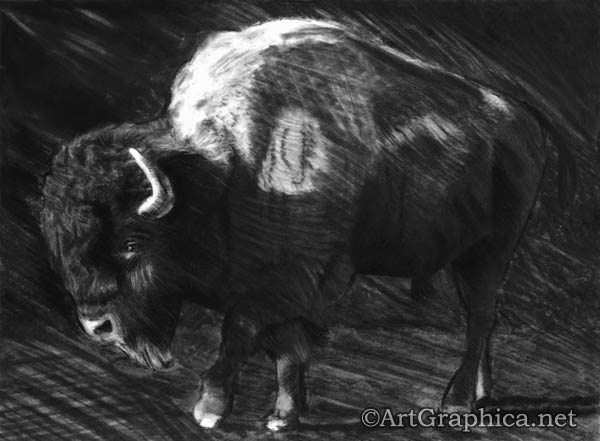 For anyone with an interest in charcoal, please visit our dedicated charcoal page, featuring exclusive and guest lessons, alongside books and other resources to help you along.