How to Presoak Paper
This is a small sub-article, relating to the video art lesson 'learn to draw like the old masters'.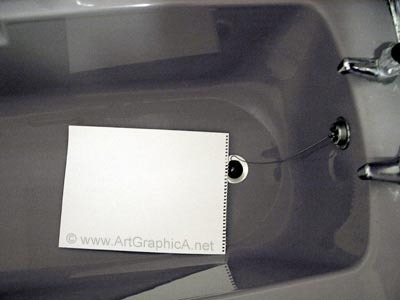 If you pre-soak your paper before use it can prevent that much loathed buckling effect that can spoil your work. Generally speaking you only need to pre-soak the paper if it is relatively thin or you are using a lot of water for extensive wet-into-wet techniques. In the "Charcoal with Brush Technique" demonstration, the paper ideally needs pre-soaking so the acrylic gesso does not warp it.
Simply fill up your sink or bath tub with some tepid water, and leave your paper to soak for about 10-15 minutes. Pull it out (perhaps with a quick shake to remove the excess water), and lay it down on a piece of hardboard. Working quickly, give it a quick wipe with a clean towel or sponge and tape it with masking tape and/or staples so that when it dries, it dries flat. All being well, you can now paint with a lot of water content without risk of cockling the paper.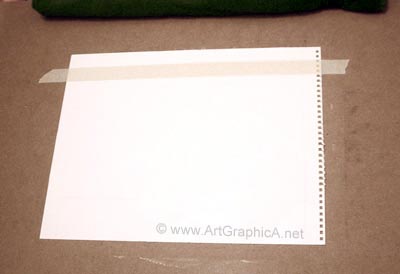 Return to Lesson Learn to Draw Like the Old Masters.
Tutorial is copyright of ArtGraphica