St. Peter's Church, Chetnole, Dorset
ART MATERIALS USED IN THIS PROJECT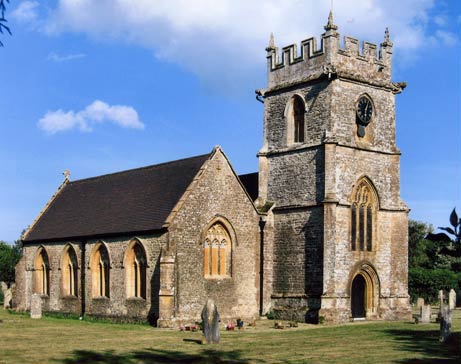 HB pencil.
Putty rubber.
Layout paper.
Acid free cartridge paper.
Viewfinder grid.
Ruler.
Magnifying glass.
Rotring Isograph Pens: .10mm, .25mm and .35mm.
India ink.
A piece of lint free cloth - to wipe your pens on.
Tissues, for resting your hand upon - fingers leave greasy marks on the paper and the ink won't take kindly to it.
Gillott Mapping pens can also be used (dip pens) for fine detail work.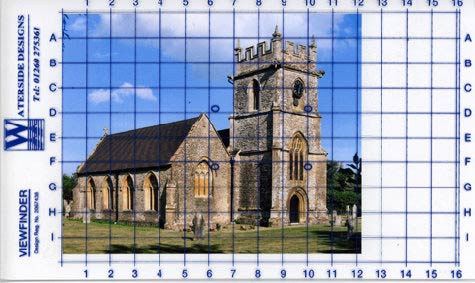 Where accuracy is required, I use this grid system.
This can be used on location as well. Simply hold it out at arms length and locate the key points.
Photo's can often hide details in shadows and bright highlights.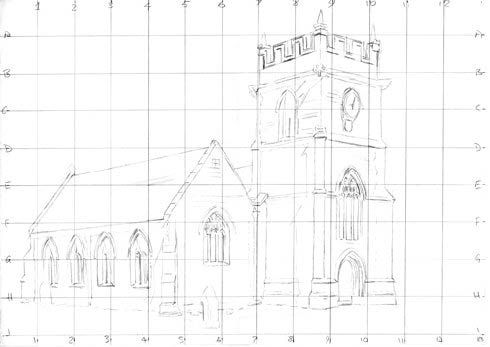 Draw your own grid onto layout paper (thin paper) to enlarge the image - the larger the squares, the bigger the image.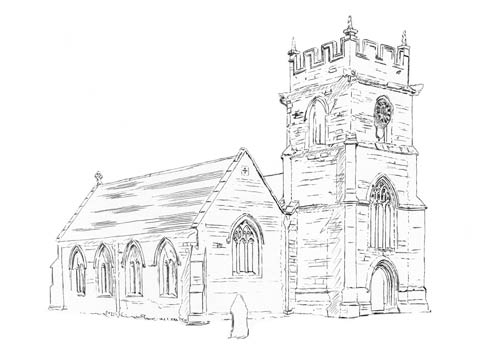 Now transfer the main lines from the Layout paper to your Cartridge paper. You do this by using transfer paper, (this is similar to carbon paper except that it leaves a pencil mark instead of ink) and a sharp 4H pencil. Make sure the transfer paper is facing down onto the Cartridge paper. When this is completed, add the extra details lightly to your drawing on the Cartridge paper, using an HB pencil.
Start with the clock first because if this goes wrong, it's easy to start again. The actual size of the clock face is 21mm high.

Layout paper.
Transferred lines/marks
Ink over then erase the transfer lines.
Draw the numerals.
Ink in using tiny dots.
Be sure to get your drawing right before applying ink - it's easy to erase pencil marks, but not ink.
For this particular clock, making white hands and numerals to ink around is best - they are easier to see than a grey pencil mark. The numerals must be the same angle of perspective as the brickwork the clock is on.
The tighter the ink marks are packed together, the darker the tone. The more spaced out they are, the lighter the tone. Remember the clock is higher than your eye level and at an angle.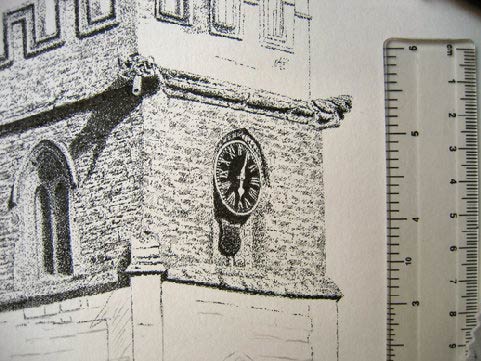 The obvious can elude me sometimes, so a fresh look next morning can be a real eye opener. I often find things that have been overlooked.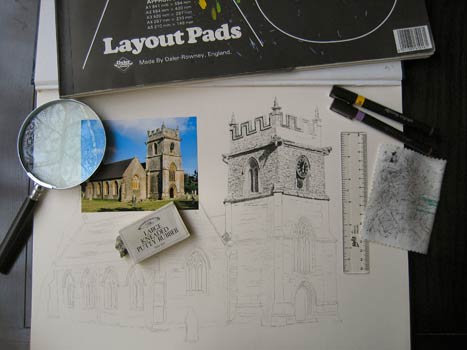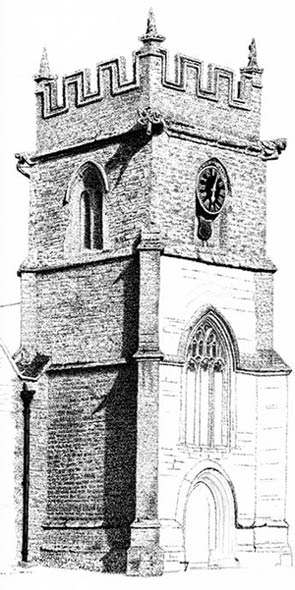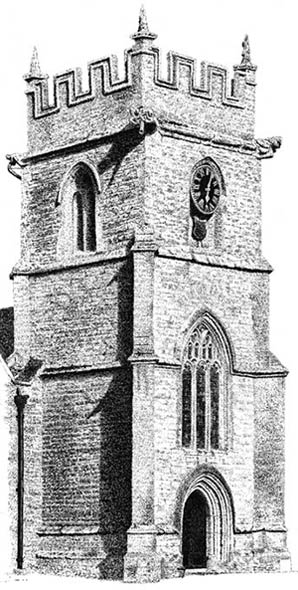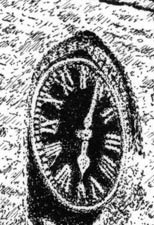 There are no sharp lines to divide the different faces of the walls. Here I use tonal values.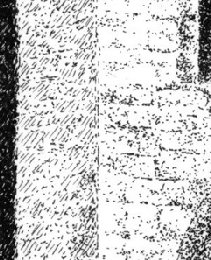 Don't try to faithfully copy every brick, stone etc. You will end up driving yourself silly! Instead, pick out the more prominent ones. It's those that people notice.
WORKING INDOORS (with imagination) FROM A PHOTO:
Feel the warmth of the sun and gentle breeze,
Hear the songbirds singing in the trees.
Smell the fragrance of some nearby flowers,
A peaceful place, we can sit for hours.
Working this way is from the soul,
And helps us reach our final goal.

By Mike Budden

Click to View PART TWO of the Pen and Ink art tutorial