Painting Fruit - Progress of an Oil Painting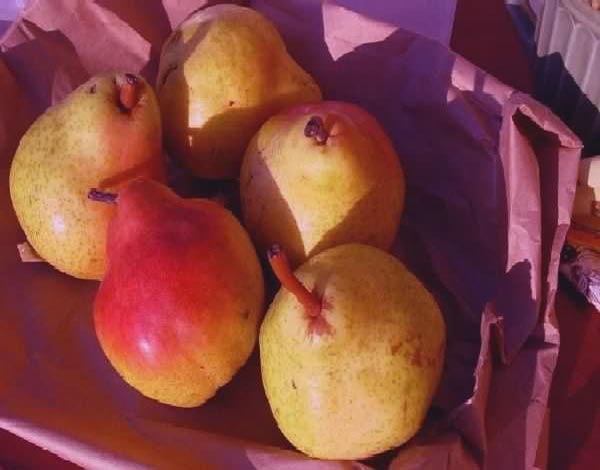 This is the original photograph I used from the image library of www.wetcanvas.com. Thank you to the contributor! At this step it is very important to study the image and identify shapes, colour etc.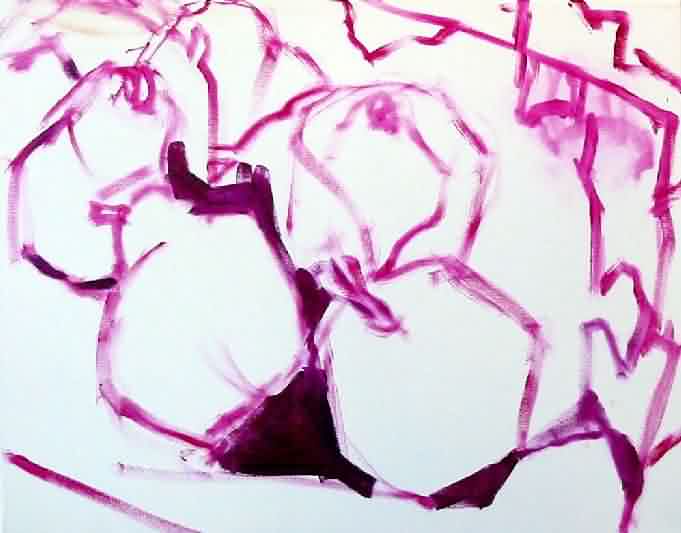 This step involves "MAPPING" out the shapes and overall composition of the painting. Lots of room for mistakes and corrections here. I am using magenta, cobalt blue, burnt umber, cad yellow, cad red and titanium white for this painting.
At this point we start loosly blocking in the colours starting with the darkest and moving to the lighter ones until all the colours are "roughed in"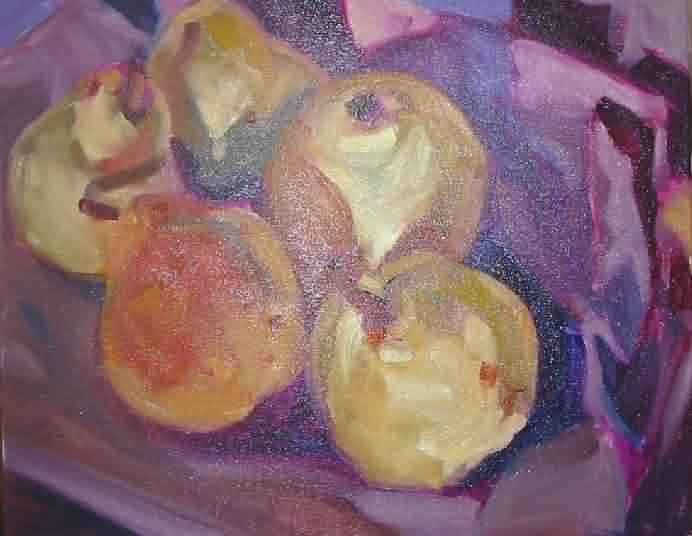 Here, you can see all the colours "roughed in" in a loose easy fashion. My apologies for the glare on this image.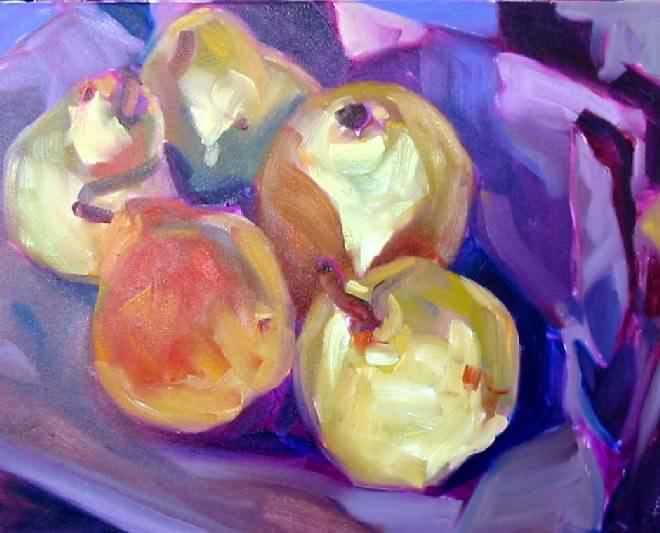 In this step we start adjusting the colours and put in lighter variations and tones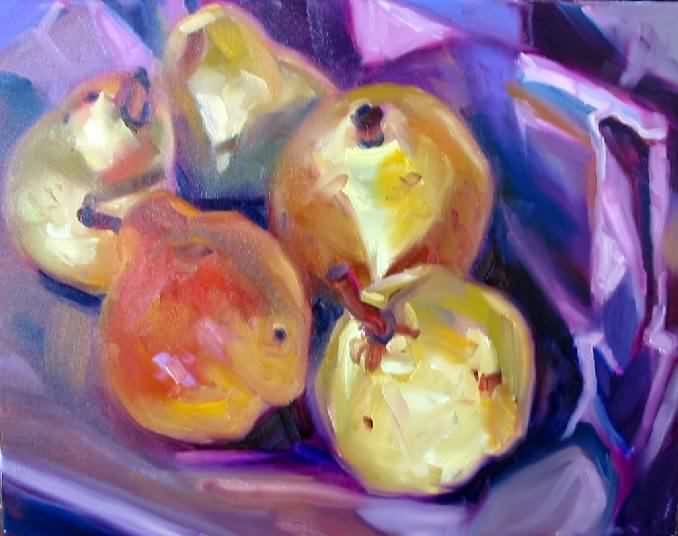 In this step we pay close attenion to edges and softening of colours. More refinement of colour is added with a bit more sophistication and detail. We also begin "keying up" the lighter tones using thicker paint.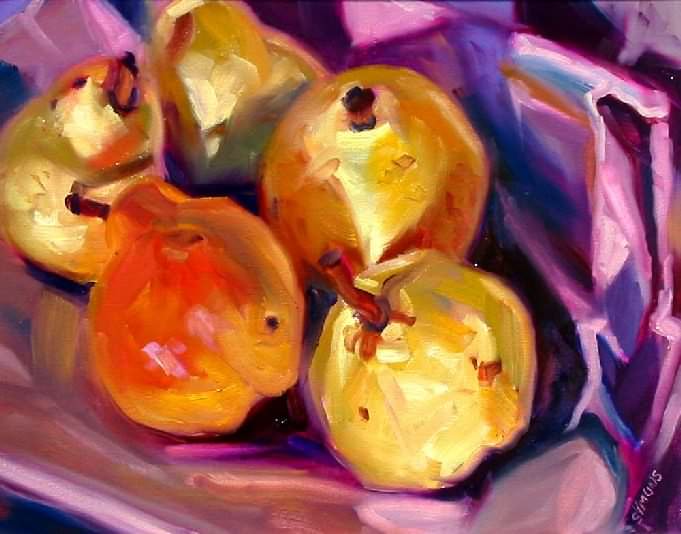 To finish the painting we look for only the important detail and add a bit. We check our edges again and make final adjustments on colour, being careful not to "fix" or "finish" everything. WE'RE DONE!

By Brian Simon