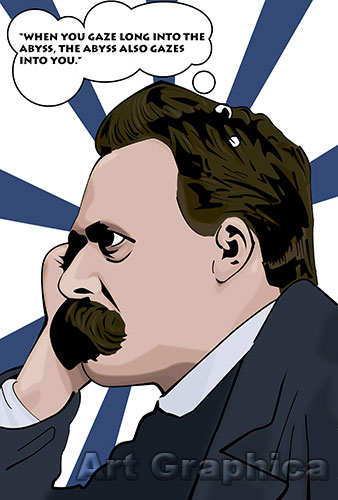 FRIEDRICH NIETZSCHE pop art canvas
Purchase
STANDARD, 11" by 8.5"
£10.95
Giclee Art Canvas
SUPERSIZED, 16.5" by 11.75"
£14.95
Giclee Art Canvas

Pop Art Canvas Each original and unique design has been digitally drawn and designed. Colour and details are captured brilliantly on canvas in our contemporary limited edition canvas range. Each canvas comes with a COA (certificate of authenticity) signed by the artist. Please note that the watermark does not appear on the original canvas. It is also possible to commission your own piece of pop art in this style. Click here for details.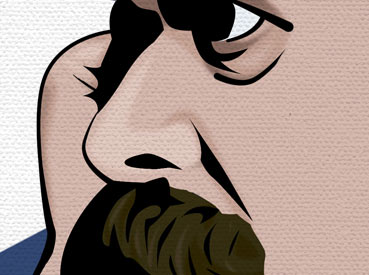 Closeup
Limited Edition Pop Art Canvases come on the finest quality, genuine artist's, archival canvas, and are available in two sizes.
Canvases are strictly limited edition, running to just 50 editions each (25 in a standard edition, and 25 in a larger edition). Every canvas comes with a certificate of authenticity. Please note that canvases do not come stretched over a frame.

Art Canvas
Artwork comes on a titanium primed, genuine archival artist's canvas (not paper based), which reproduces colours and fine details with superb quality. Canvases are rolled and sent securely in a postal tube to prevent damage in transit. Full terms and conditions can be viewed here.
These giclee prints are available in two convenient sizes: standard size: 11" by 8.5" (210mm by 300mm) and supersize: 16.5" by 11.75" (420mm by 300mm).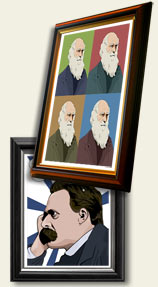 Secure Online Purchasing
We deliver worldwide. All orders are secure, and we have no access to your private financial information, only your contact details which will be used for dispatch purposes only. Please note the currency converter at the top of the page is for approximation purposes only.
We can accept credit card payment worldwide. Alternatively, we can also accept direct bank transfers in pound sterling or euros only (to avoid additional fees). If wishing to pay by bank transfer, please click 'buy' and follow the check-out process and select the relevant payment method. Your contact and order details will be emailed to us, and we will contact you with an invoice providing the necessary payment information to complete your transaction.