Mix a green using yellow ochre and ultramarine. Using the side of the brush, drag it across the rough paper to produce a broken effect, leaving sky holes between the foliage.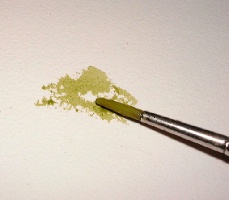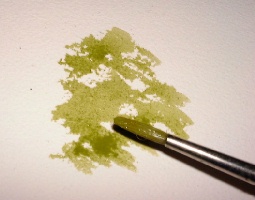 Add some more ultramarine to darken mix. While the first paint is still wet, apply shadow areas, allowing it to merge, giving soft edges.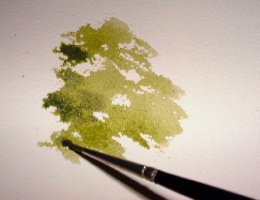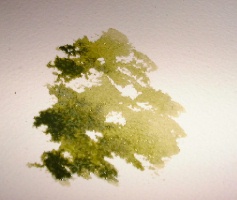 Allow to dry. Then, using burnt umber, paint in the trunk and add branches that show in the sky holes.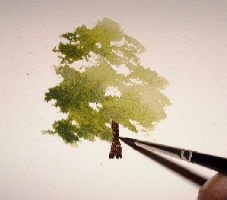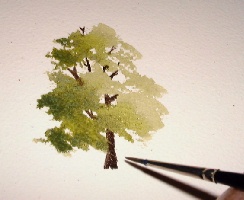 With mix of raw sienna and burnt umber. applythe foreground using a dry brush technique. This will leave spaces and give texture. Drop in some Burnt Umber to add more texture to the rough ground.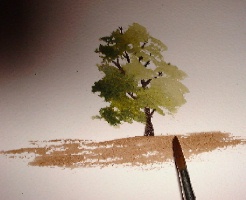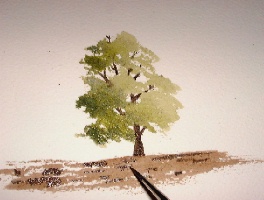 With our original mix add some shrubs either side of our tree. Then with burnt umber add the broken down fence. A simple but effective scene.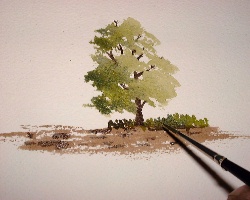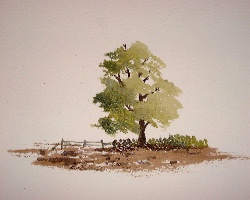 Mix some burnt umber with a touch of alizarin crimson. Using the side of the brush, paint in the foliage, leaving sky holes as before.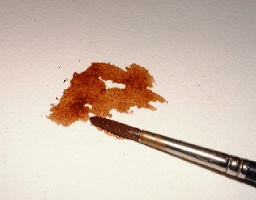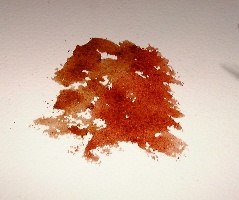 Add more burnt umber to darken the mix and paint in the shadow areas.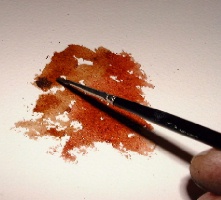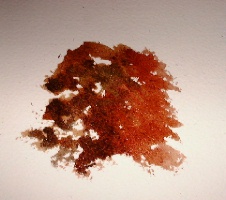 With raw sienna and a touch of burnt umber, paint in trunk and branches. Then, with burnt umber, add shadows on side of trunk to give some shape.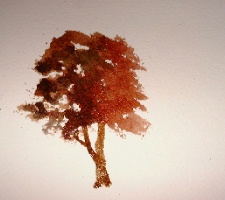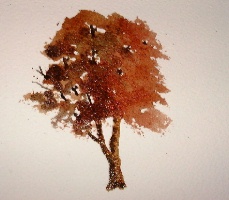 Using our original mix of green, apply foreground with bold fast strokes. Apply the second strokes using some burnt umber. Then add a touch of ultramarine to darken the mix, and paint in ground shadow of the tree. A simple autumn scene!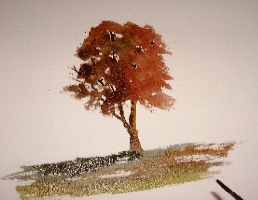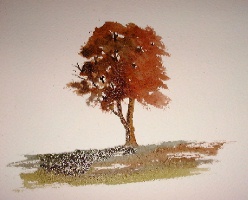 Using our green mix, paint the foliage apply with the side of the brush, producing the broken effect.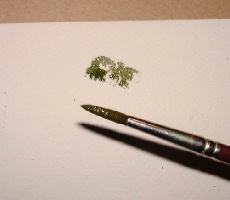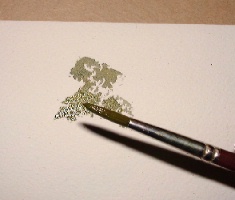 Add a darker green to the shadow side, while paint is still wet.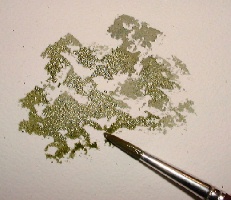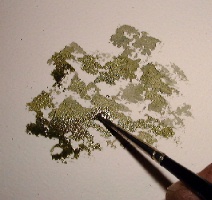 Using burnt umber, paint in all the trunks and branches, and then with raw sienna, paint the foreground using downward strokes in the direction of the bank.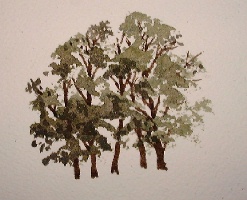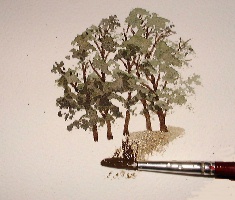 Add some green, building up the steep bank that the trees are growing on, using the side of your brush (to give the broken effect again).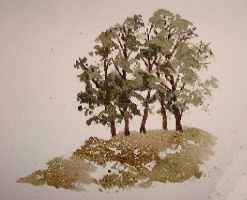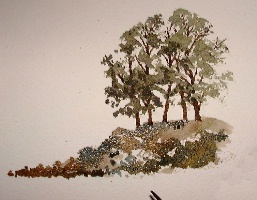 Build up the texture on the bank by adding touches of darker colour.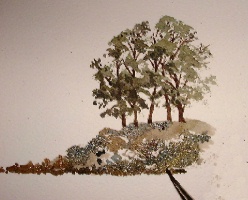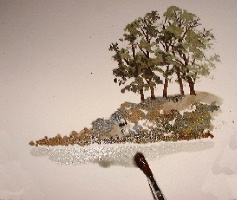 Add a darker mix to trunks and the odd branch. With a diluted mix of ulramarine and umber, paint in the water.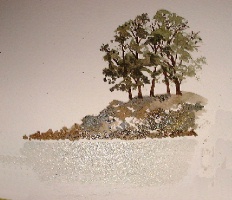 Then using our green mix and our umber, drop some reflections into the water wet into wet giving soft edges. A simple scene with trees on the lakeside bank!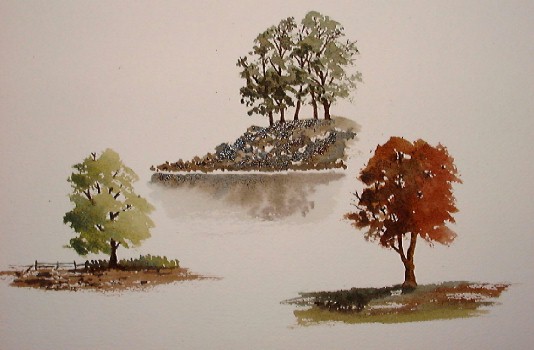 By Rod Webb