I remember tranquil evenings sat on Paris' Pont des Arts bridge, outside the Louvre, with picnic laid out and wine to hand. I had no family commitments then, and sat amongst numerous Parisians and tourists watching the sun set over the Seine, as the surrounding limestone architecture turned golden. It saddens me to think that this is no longer a possibility. Not only is the view totally obscured, but the bridge temporarily closed in May when a section of it fell down (fortunately without any serious consequences). The reason behind it is padlocks (aka 'love locks').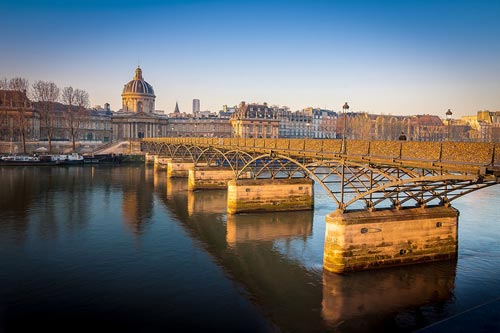 Photo Credit: Lolwaro974
There are a lot of strange little traditions, not just limited to Paris. There's the playful space invader mosaics that can be discovered across all the arrondissements, or visit the Pere Lachaise cemetery and see the worn groinal area of Victor Noir's tomb, which long ago became a fertility symbol; or Oscar Wilde's grave, covered in lipstick kisses. I noticed the first few padlocks appearing four or five years ago, and then the concept went viral. It's a tradition akin to carving initials into a tree, or throwing a penny into a well, seemingly harmless enough, but evidentially damaging to an iconic landmark and an eyesore when the phenomena got out of hand.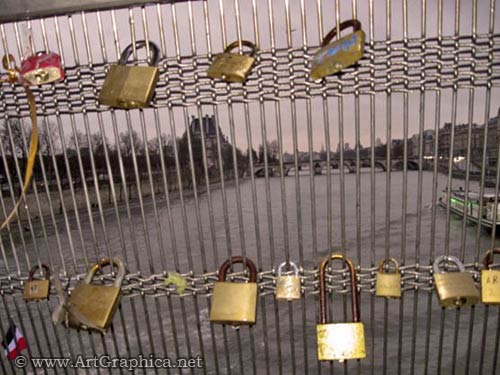 One of the founders against the love locks stated: "It's not about romance any more – it's just about saying, I did it." The statement summarises my lament over the tourist experience. Of course I have to generalise, and risk sounding like an old stick in the mud, but when I visit museums like the Louvre, you can't help but notice swarms of people make a beeline straight to Da Vinci's Mona Lisa. If you're not careful it's easy to get swept up into a giant V, bottlenecking towards this tiny painting kept behind glass whilst swallowed up by bodies and assailing arms, thrust upwards with cameras and tablets all wanting the 'I did it' experience. By the time you reach the painting you're instantly ushered away from it. Fortunately, just outside of the room, in the adjacent corridor hangs some wonderful Da Vinci's, every bit as tantalising, which can be viewed to your heart's content with little interruption.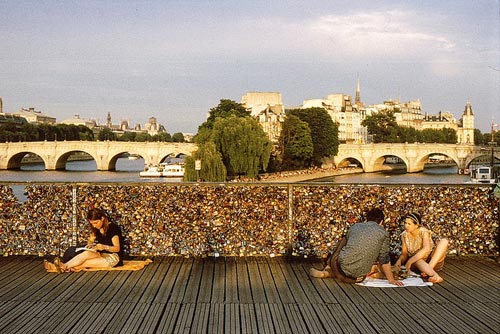 Photo Credit: Fabrizio Sciami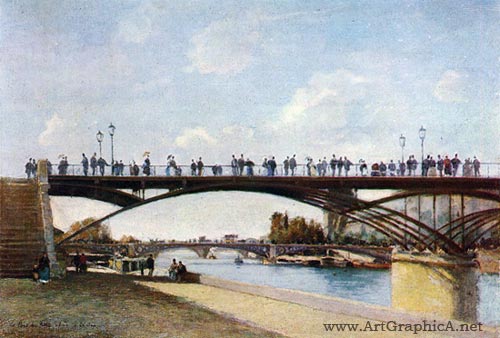 Pont des Art by Stanislas Lépine.