Following the previous Anders Zorn sketch, another small study was undertaken using Strathmore 500 charcoal paper, panpastel and charcoal to try and get a painterly effect. It was drawn yesterday afternoon, with photographs taken during the progress so that I could share the techniques in a tutorial.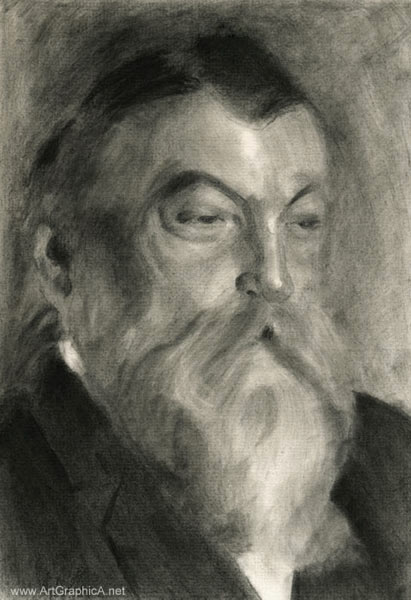 The original painting – A Toast in the Idun Society – features a number of historical figures, but the prominent fellow enjoying his drink and cigar was Harold Wieselgren who was a well-known Swedish humourist. He certainly looks like he knows how to have a good time.
For those interested, the tutorial can be seen here: Anders Zorn Portrait Drawing.