A portrait sketch made this morning in vine charcoal, after an oil painting by Anders Zorn. It's essentially just two tones. A mid-tone was laid in, breaking light and shadow, and then a darker shadow tone. This was blended to some degree with a tissue, but it's still quite rough and granular. To compensate for the subsequent overabundance of soft edges, and rapid toning, a 4B pencil was used to redefine some of the edges, especially around the eye and ear.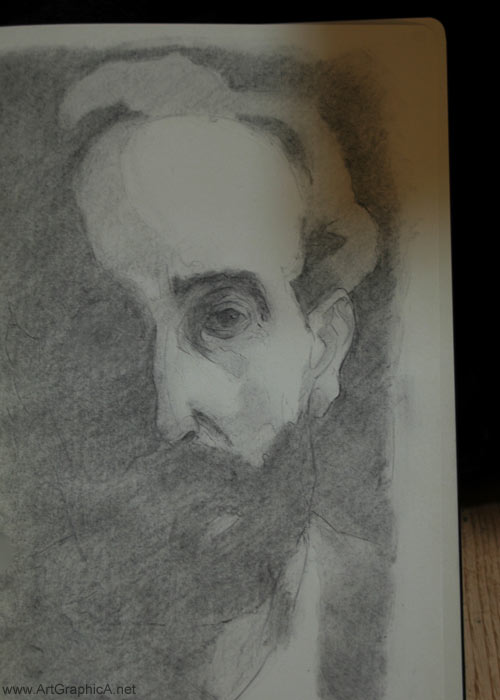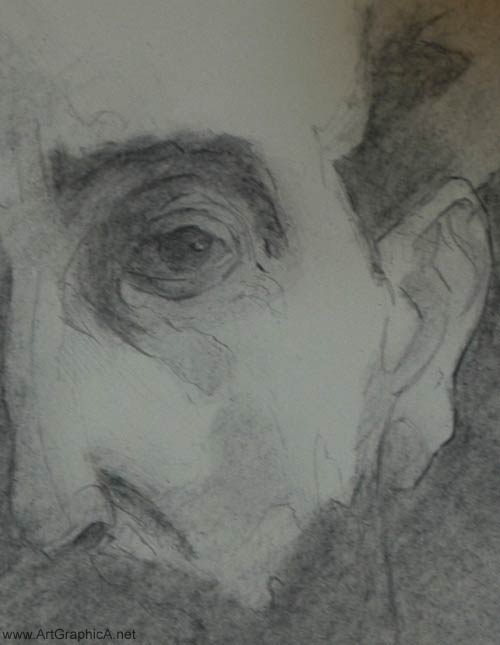 I tried a second sketch of the same subject on 8in by 10in cheap cartridge paper. It started off with water soluble pencils, but went horrible wrong when I came to flatten the graphite with water. I was going to abandon it, but went for the panpastels and started throwing in blacks with a sofft tool.
I used the sponge to model a little more of the midtones, and whilst areas like the cranium and ear could have done with a bit more work it was good to salvage something.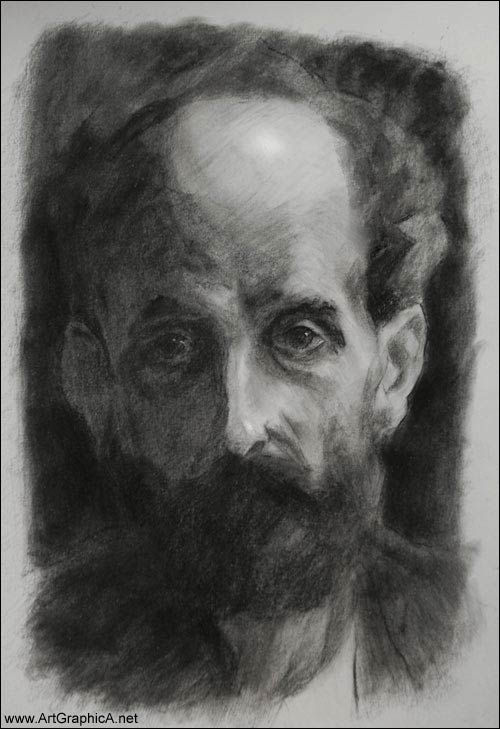 Vine charcoal was used to reinforce some of the drawing and edges, and I used a few flecks of white gouache to put highlights in the eyes, which I think would have been impossible any other way.