When asked which artists you admire, Luigi Loir isn't a name that's instantly recognisable, yet back in his day he was known as the painter of Paris. The sentimentality of Edouard Léon Cortès, Antoine Blanchard and Eugène Galien-Laloue are probably better known (and evidentally influenced by him), but with their garish colours and inferior handling of edges, for me they will never be in the same league as Luigi.
Luigi Loir was born in Austria in 1845, but to French parents, who were under the employment of the French royal family – the Bourbons. Many of his paintings are distinctly impressionist in nature, with a great handling of atmospheric conditions and typically seem to be set around dusk. One of the most exciting elements to his works personally, are the textures, and reflected lights of wet ground which make his urban scenes more full of life.
Last Christmas I purchased Noé Willer's book on Luigi Loir (in both French and English), which is the only book I know of about the artist, which I can wholly recommend. I also purchased a small sketch from a Paris gallery which I have yet to frame.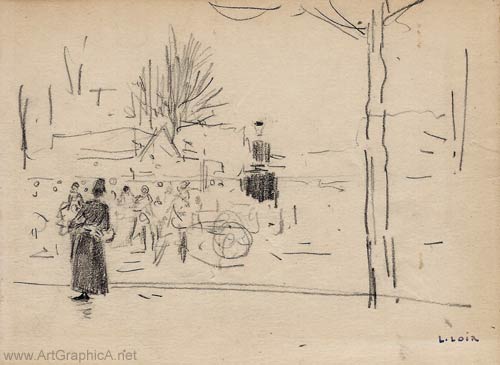 The following is a small watercolour sketch made this morning, based around a small oil sketch by Luigi Loir. You can view a blown up version of it here.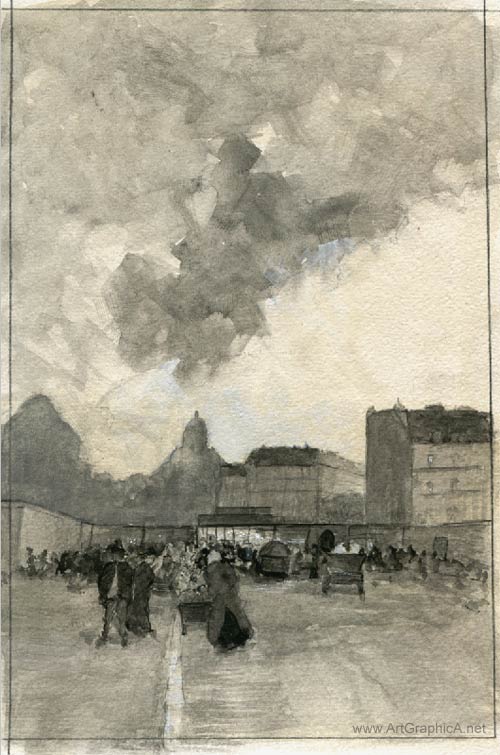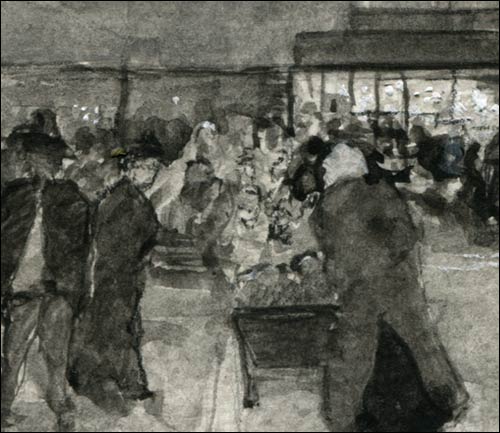 And some examples of Loir's oil paintings, which are typically very small in size.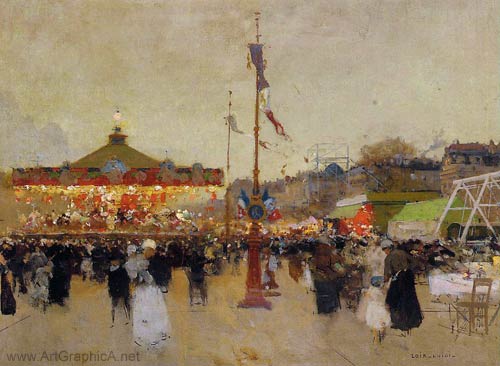 Les Preparatifs de la Fete Foraine. Luigi Loir.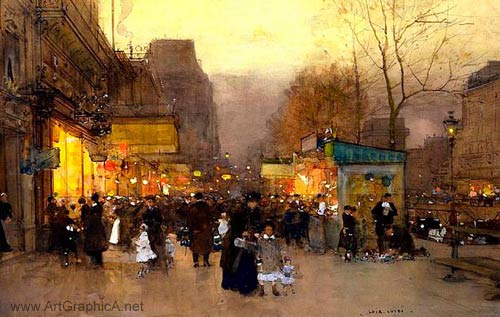 Porte St. Martin at Christmas. Loir.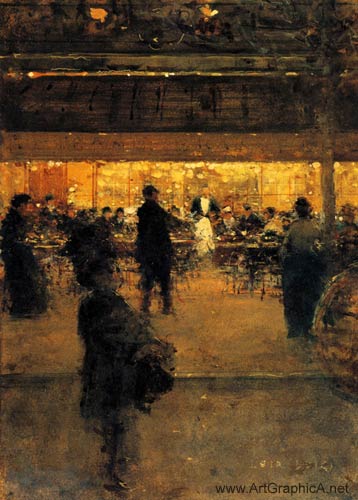 The Night Cafe. L. Loir