Looking for something slightly gothic, creepy and macabre to place on your desktop, then try our latest wallpaper from the Sedlec Ossuary near Prague. Available in eight different sizes.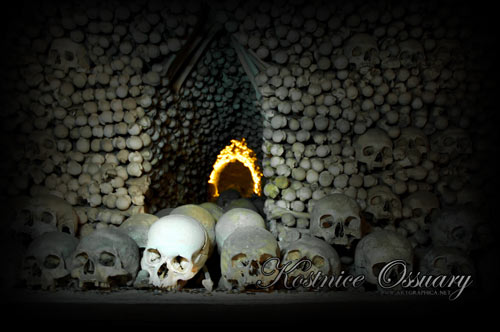 Click here: CHURCH OF BONES WALLPAPER
Frantisek Rint was a wood carver commissioned by the Schwarzenberg family to create pieces of art from the thousands of bones found in the ossuary. Not only did he create the huge 'bone bells' as shown in the wallpaper above, but chalices, the Schwarzenberg family coat of arms, and a chandelier featuring every bone found in the human body.